Safety & Quality
Steep & Deep consider that safety and quality are intrinsic.
We recognise our responsibility to conduct activities within a solid framework of safety.
We are privileged to employ some of the most highly qualified and experienced instructors in the country and our equipment store is of first class standard.
Insurance details and safety policy documents are available to all visits co-ordinators.
Risk Management
We identify that managing risk is a life skill and in some circumstances we may actively encourage participants to become engaged in the process of risk assessment at the planning stages, while undertaking activity and during debriefing and reviews.
This process is known as 'Risk Benefit Management'.
Quality is measured by using key indicators such as participation, enjoyment, skill acquisition, improved confidence and achievement. We strategically organise our programmes to effect maximum engagement and best value for time.
The association logos represent membership of professional bodies nationally and internationally.
The association logos below and throughout this site represent membership of the outdoor industries professional bodies.
These symbols can only be displayed after successful completion of assessment at professional level.
These logos are your indicator of best practice. Lookout for these logos when considering a booking with an outdoor provider.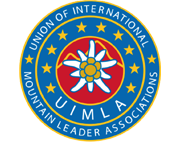 UIMLA and IFMGA (International Federation of Mountain Guides Associations) are internationally recognised mountaineering organisations whose leadership qualifications are accepted outside their country of origin. Mountain professionals wearing the badge and carrying the carnets of these organisations have been trained and assessed to the exacting requirements of the internationally respected qualification these represent. Members of this organisation have to undergo manadory CPD (Continued Professional Development) and provide evidence of currency.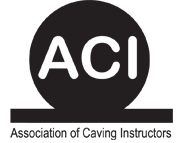 The Association of Caving Instructors is the representative body of professional caving instructors in the United Kingdom. All full members hold the Cave Instructor Certificate (CIC) and are accredited by the British Caving Assosiation to lead, instruct and advise on all aspects of caving and potholing. Professional Caving Instructors are re validated every three years and are expected to provide evidence of currency.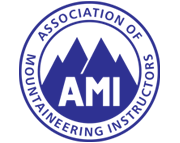 AMI members are highly experienced mountaineers who have undergone rigorous training and assessment to qualify under the Mountain Leader Training UK (MLTUK) Mountaineering Instructor Scheme. Members of the association have to undergo mandatory CPD (Continued Professional Development) and prove currency.