Rock Climbing
Rock Climbing
The Peak District is steeped in rock climbing history.
It boasts some of the finest and most suitable outcrops in the British Isles for introductory and progressive climbing sessions.
Many of the Gritsone crags we use are surrounded by heather moorland and are easily accessible from nearby roads. This rugged wilderness environment is unique to the Peak District and parts of Yorkshire.

The Limestone Cliffs we use support a much broader range of wildlife habitat.
Generally the rock is sharper in character giving more positive holds for hands and providing edges for for feet. The climbs are typically longer, steeper and more technical.
A reasonable grasp of personal movement tecniques is beneficial.
Limestone cliffs are ideal for our progression courses.
The style of climbing we instruct is generally 'traditional'
This means that protection is hand placed by the leader and removed by the second.
Sport climbing on drilled protection is also available but not so abundant.
---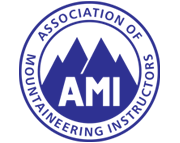 Activity Instruction for Groups.
Steep & Deep climbing sessions are structured to achieve maximum involvement from participants.
We achieve this through strategic organisation of our groups.
Groups can expect an action centred delivery style, enabling individuals to choose a level of challenge that meets their needs.
Sessional content may vary depending on factors such as location, personal ability or weather.
Individual Tuition and Guidance
Whatever your needs; enjoyment, personal challenge, technical skills training or help achieving a sporting goal, you can benefit from a day out with us.
We will design a day to compliment your existing skills and help you develop new ones.
We operate climbing courses UK wide including the use of tidal sea cliffs.

---
Courses for Climbers
Climbing Outdoors (Self Reliance on Rock)
This course is designed to help indoor sports climbers make the transition to the crag environment.
We do this by developing the skills necessary to become safely self-reliant on single pitch crags.
The course covers aspects of ropework, placement of 'traditional' protection, construction of belays at the top of the crag, abseiling, coaching in fundamental movement skills, injury prevention and some basic self help techniques.
Learning to Lead. (1 : 2 ratio)
This is a popular course suitable for anyone with either experience of traditional seconding or lead climbing at indoor walls.
This course will raise personal awareness of equipment, help aspiring leaders understand, minimise and manage personal risk by training the leaders decision making processes.
Guidebook interpretation, route selection, rope management skills, placement of 'traditional' protection and effective belay construction are also covered.
Multi Pitch Climbing Skills (1 : 2 ratio)
Essentially for climbers wishing to improve their skills and widen the scope of personal activity within the sport such as climbing on sea cliffs or mountain crags.
We cover; stance management, changeovers, abseil evacuation, escaping the system and dealing with common problems.
---
Climbing Qualifications - Leadership Development
Single Pitch Award (SPA) £135
Have YOU ever considered taking a qualification to lead others in the outdoors?
Our instructors are approved by MLTE (Mountain Leader Training England) to provide and direct training and assessment courses for the Single Pitch Award (SPA).
This qualification is for suitably experienced climbers who are keen to introduce groups of novices to the sport of Rock Climbing.
The award will satisfy the requirements of employing organisations and the Adventure Activity Licensing Service.