Winter Mountaineering
Join us in the Highlands of Scotland or the European Alps for a truly outstanding week of mountaineering.
The mountain environment in Winter is at its most majestic. The swiftly changing weather conditions can make mountaineering in winter vary from the arduous to the heavenly. Regardless of weather conditions mountaineering in the winter mountains will be an unforgettable experience.
These week long courses are specifically designed to compliment your existing mountain skills with practical instruction in winter techniques.
These new skills will be applied during ascents of some classic Mountains.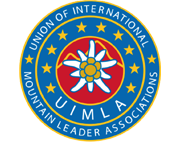 What our courses cover
the additional equipment which is routinely carried in winter conditions
Interpreting avalanche predictions
Mountain weather
Route planning
Navigating in winter conditions
Safe travel techniques – avalanche avoidance
Snowpack evaluation
Emergency shelters, construction of snowholes
The use of crampons and ice axe
Personal movement skills over steep snow
Security on steep ground (Rope work)
Snow belays – bollards – axe belays, bucket seats
Training in the use and application of Avalanche transceivers, probes and shovels and search techniques
Winter environment
Staff ratio is 1:6
Our highly experienced staff team comprise of qualified Mountaineering Instructors, International Mountain Leaders and Winter mountain leaders all of whom share a common passion for working in this unique environment.
These courses include full board in comfortable chalet type accommodation.