Caving and Potholing
The Cave Environment
Extensive cave systems exist only in limestone (Karst) areas. Limestone is a sedimentary rock composed mainly of extinct marine life.
This sedimentation is crushed and compacted on the sea bed over many millions of years.
All caving regions were once submerged. As sea levels drop or geological earth tides force up limestone beds (massifs) the rock is left exposed to the elements of nature.
Rainwater mixed with nitrates from surface vegetation forms a mild carbonic acid. This enters the limestone initially through small cracks (micro fissures) and typically forms a series of tiny micro tubes.
Essentially these processes of acidic attack, water perculation and flow lead to the early stages in the development of underground cave passages.

The Peak District is the largest area of limestone in the UK .
The Peak / Speedwell system with its 13km of passageway presently holds the UK record for the biggest underground cavity (Titan) discovered in 2001.
Derbyshire has a diverse range of caving possibilities providing suitable options for client groups of all ages and abilities.
Our privileged access arrangements to some underground venues and our levels of expertise mean caving experiences with us are authentic and can rarely be replicated.

---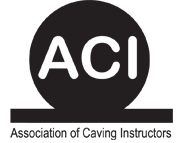 Instruction for Groups – Introductory Caves
(Level 1) Typically introductory caving trips will take place in systems which are predominantly horizontal in their nature.
Our usual formula for delivery is to begin the day with a look at guides and surveys.
Prior to setting off underground, we equip you with helmets, lighting, oversuits, and boots.
You will then usually explore a variety of cave passages under expert instruction.
Our instructional staff will bring the underground environment to life imparting geological information about how caves form and develop, how they were discovered and subsequently explored.
Instruction for Groups - Intermediate Caves
(Level 2) Still suitable for beginners so called 'Level 2' indicates that caves will have vertical sections.
These vertical sections of cave are negotiated by a variety of more advanced caving techniques such as abseiling during descent and by rope (lifeline) protected ladder climbing when returning to the surface.
Vertical caving offers a superb variety of adventurous underground challenges.
These caving trips usually take a full day in duration and may be more physically committing.
Appropriate technical skills training may be completed above ground before venturing into the cave.
Guidance / Classic Caving
We offer ambitious cavers the opportunity to join us in exploring some of the biggest, deepest and most spectacular caves in the country.
We provide the opportunity for you to join up with like minded cavers and explore some of the greatest subtaranean locations.
No need to worry about flooding or rigging leave those decisions to us.
Join us in the Yorkshire Dales from £60 per person per day (Guidance only)
We organise an annual 5 day caving course to the Yorskshire Dales during early December.
Based in very comfortable 'Chalet / Lodge' accommodation - individual contribution

---
Training for Cavers
We offer tailored training courses for individuals and groups / clubs structured around your specific areas of interest.
Personal Equipment, Weather and Flooding, Survey and Topo Interpretation, Underground Hazards (Cave & Mine) Awareness, Pitch Rigging for Ladder & Lifeline or users of SRT.
Single Ropes Technique (SRT) courses, Vertical rescue techniques & self rescue training courses.
We also offer Expedition skills training for teams of cavers venturing overseas into more remote 'Alpine style caves'.
Expedition Caving
We organise overseas caving expeditions (caving holidays) to Europe annually.
Prices on request and depending on location - 2012 Mallorca (May £565)
Caving Qualifications and Leadership Development
Approved by the National Governing Body of Caving (British Caving Association) to provide training and assessment in all 6 modules of the local cave and mine leader award scheme.
This scheme is for keen suitably experienced cavers wishing to gain a recognised qualification to lead novice parties underground.
The awards will satisfy the requirements of employing organisations and the Adventure Activities Licensing Scheme.
Revalidation
Revalidation courses and CPD for experienced leaders run annually – applications forms available from BCA training admin must be completed for attendance.